Popular Questions
Gentle Parenting is an empathetic and respectful approach to raising children that focuses on nurturing their emotional and developmental needs. It emphasizes building strong parent-child relationships based on trust, communication, and understanding. Instead of relying on punishment and rewards, Gentle Parenting encourages problem-solving, effective communication, and setting developmentally appropriate expectations. It's about guiding children with empathy and compassion while fostering their autonomy and emotional intelligence.
Gentle Parenting and Permissive Parenting are distinct approaches. While both value a nurturing environment, they differ in their boundaries and discipline methods. Gentle Parenting sets clear boundaries and expectations while prioritizing empathy and understanding. It encourages open communication and problem-solving, allowing children to express themselves while still learning about consequences and responsibility. Permissive Parenting, on the other hand, might involve more leniency in rules and boundaries, potentially leading to challenges in establishing authority and teaching responsibility.
In this course, you'll gain valuable insights and skills that can make a real difference. Expect practical strategies for navigating toddler challenges and fostering a peaceful home environment. You'll strengthen emotional bonds with your child, enhancing trust and communication. By embracing Gentle Parenting principles, conflicts and power struggles will diminish, replaced by a collaborative approach to discipline. Ultimately, you'll cultivate parenting confidence and develop tools to stay calm during tantrums and other tough behaviors, laying the groundwork for a positive, enduring parent-child relationship.
Gentle Parenting Littles is for any parent (or caregiver) who has the desire to cultivate a nurturing and respectful relationship with their toddler while fostering positive behavior, open communication, and a peaceful family atmosphere.
While I occasionally offer 1:1 coaching, please know that your success and overall growth are important to me. If you find the need for additional support during or after completing the course, don't hesitate to reach out. I'm here to assist you on your parenting journey.
You will have lifetime access to the Gentle Parenting Littles digital course (plus all future updates!). Work through the lessons at your own pace, pause a mid-lesson if life needs your attention, or go back and rewatch lessons for a refresher in the future!
Yes, you're absolutely welcome to share the course with your partner so you can both benefit from it. I believe that parenting is a team effort, and it can be incredibly helpful for both parents to have access to these valuable resources. However, please note that sharing the course with anyone else is not allowed to maintain the integrity of the program and the support provided.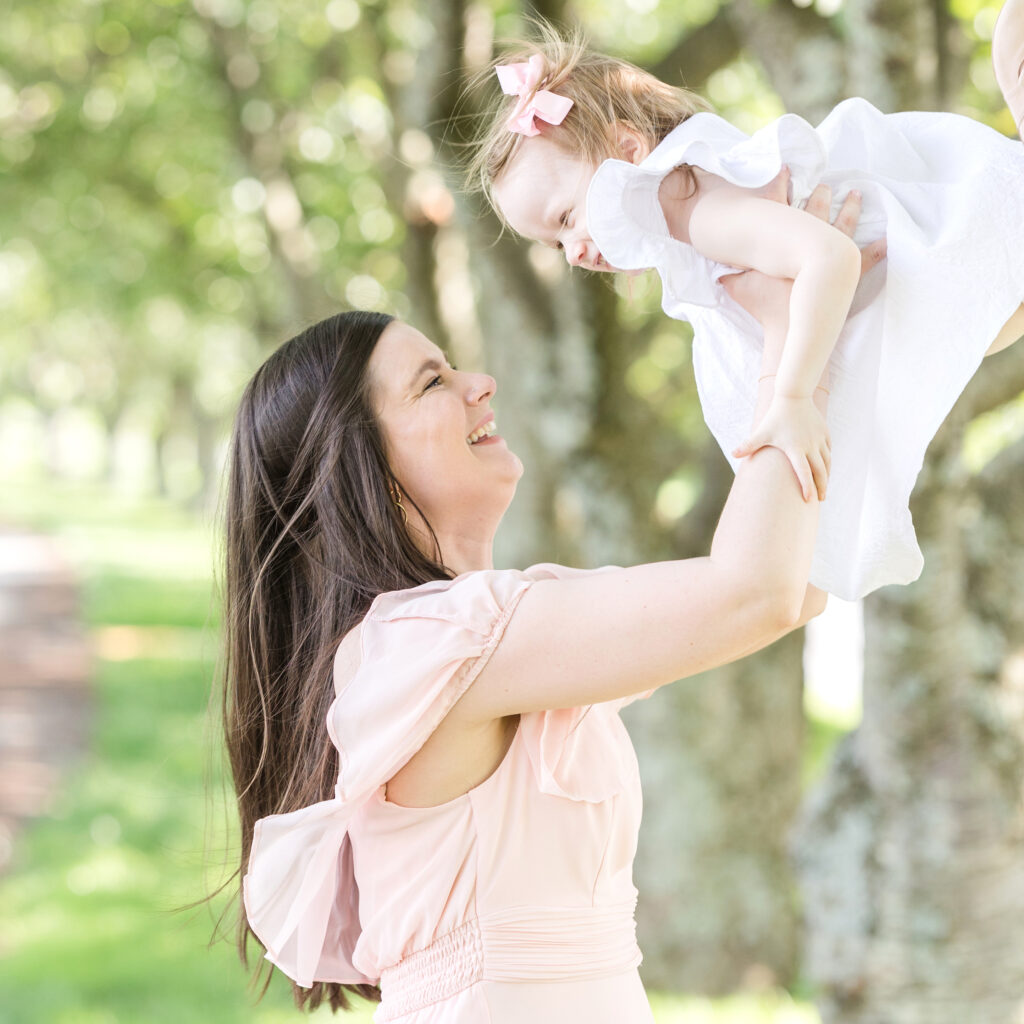 Clarify the age range for which your course is designed and how the principles can be applied to toddlers at different stages.
I completely understand that life as a mom can be hectic, and your time is precious. That's why Gentle Parenting Littles is designed with your busy schedule in mind. It's a self-paced course, which means you have the flexibility to learn and progress at your own pace. You can access the course materials whenever it suits you, whether it's during naptime, in the evening, or whenever you have a few moments to spare. I want to make sure you can benefit from the course while balancing your family's needs.
As a self-paced digital course, you will have immediate access to all video lessons and downloadable resources upon enrollment.
To enroll, simply click on any of the buttons on this page, and you'll be guided through the enrollment process. You have two payment options available: you can choose to pay in full, or we also offer a convenient payment plan to make it even more accessible for you. Select the option that suits you best, and you'll be on your way to joining the Gentle Parenting Littles program!
While I don't offer a traditional money-back guarantee due to the digital nature of the course, I do provide a 24-hour 'cold feet' policy. If you enroll and find that the course isn't the right fit for you within the first 24 hours, simply reach out, and we'll be happy to process a full refund for you.
I want to make this program accessible to as many parents as possible. That's why we offer payment plans to spread the cost over manageable installments. Additionally, keep an eye out for any special promotions or discounts we may offer from time to time. Feel free to reach out if you have any questions about our current pricing options.
No, there are no specific prerequisites for taking the course. Gentle Parenting Littles is designed to provide valuable insights and guidance to parents of toddlers, regardless of your prior knowledge or experience. Whether you're a first-time parent or have multiple children, the course is tailored to help you navigate the unique challenges of toddlerhood and build a stronger parent-child connection.
If you have any additional questions or need further support, please feel free to reach out to me. You can email me at [email protected] or send a direct message on Instagram @gentleparentinglittles. Additionally, I invite you to join my free Facebook group, where you can connect with our community and find additional support with other parents on their journey.