WHAT IF YOU COULD
reduce both the frequency and intensity of your toddler's meltdowns
communicate with your child so they actually understand
have a solid plan to face tantrums when they do happen
quickly & easily get back to normal life after a tantrum
actually start enjoying this stage of your child's life
maybe you…
…are burnt out from constant tantrums making your house feel like a battle zone
…can't go out to eat because your child ends up screaming and disrupting the whole restaurant
…feel like a bad mom when your child acts out so you resort to yelling to get them to listen
…avoid parks and play dates because you're afraid other moms will judge your kid or your parenting
…question whether you were actually cut out to be a parent
…are terrified how all this yelling and chaos will affect your child's future mental health
…worry about how losing your temper is ruining your relationship with your child
…dread when its time to get your child up in the morning wondering if it'll be a good or bad day
…tip toe around your toddler to avoid causing a meltdown at all costs
…already fear the teen years when you'll have even less control and no idea what you'll do then
…are tired of your toddler's mood dictating how your family's entire day goes
Hi! I'm your coach, Merrit
Hi, I'm Merrit! I'm mom to Stella (4yo), Tatum (8mo) & Dakota (13yo furbaby). As an enneagram 5 and avid researcher at heart, I dove full force into preparing for my new role as a parent when I got pregnant with my first.
I have a degree in psychology, focused on child development, so I already had a few ideas about how I wanted to do things. After having my daughter, I got to put all my knowledge to use, and settled into gentle parenting. Seeing how much of a positive impact this method had on my motherhood journey I knew I had to share.
I see so many moms struggling through the toddler years, doubting herself, wondering why it's so hard, and following advice that ultimately harms both her child's development and her relationship with her child. I see moms so far into survival mode that they don't even have the capacity to pause and reflect on what kind of mom they want to be, what their parenting goals are. Every mom should know the power of Gentle Parenting, and I truly believe that it can change our whole world!
How do I know all this? Because these are the tactics I use in my own parenting. I am proof that this works because I never have to resort to yelling at or punishing my daughter, and at 3 years old I rarely ask her anything twice. She willingly follows requests, cleans up her messes, transitions to nap or bedtime, and is generally super cooperative. The core principles behind Gentle Parenting have worked wonders for my family, and I want to share these strategies with you so you can experience similar positive changes. You do not have to take outdated advice that ultimately makes your job as a mom harder!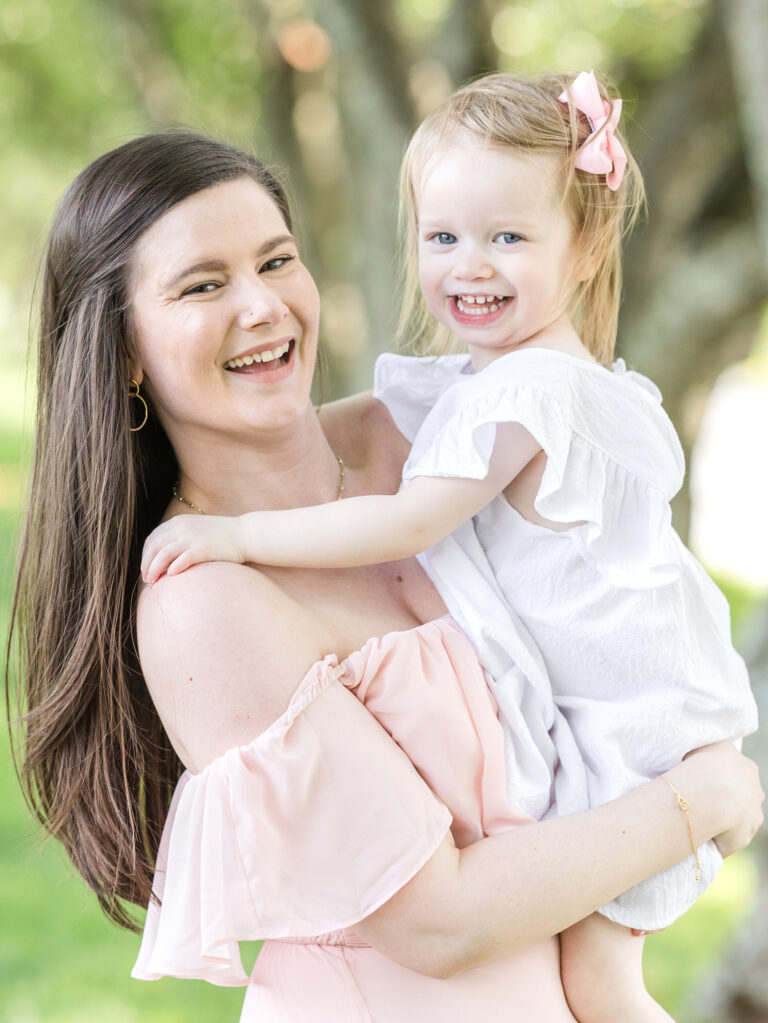 I know what your thinking…
"won't my child just walk all over me?"
No! But you need to know what you're doing.
Gentle parenting =/= Permissive parenting
Gentle Parenting frequently gets confused with Permissive Parenting, a parenting style where the children have no boundaries and are allowed to act as they please no limits.
You do not want to make this mistake.
That is why is it so important to be fully informed before implementing this parenting style, so you don't end up accidentally making things worse for yourself… and your child.
if you've tried Gentle Parenting techniques in the past, and it left your children running wild and you thinking it just doesn't work, I can show you exactly where you went wrong, and I won't let you make the same mistakes again.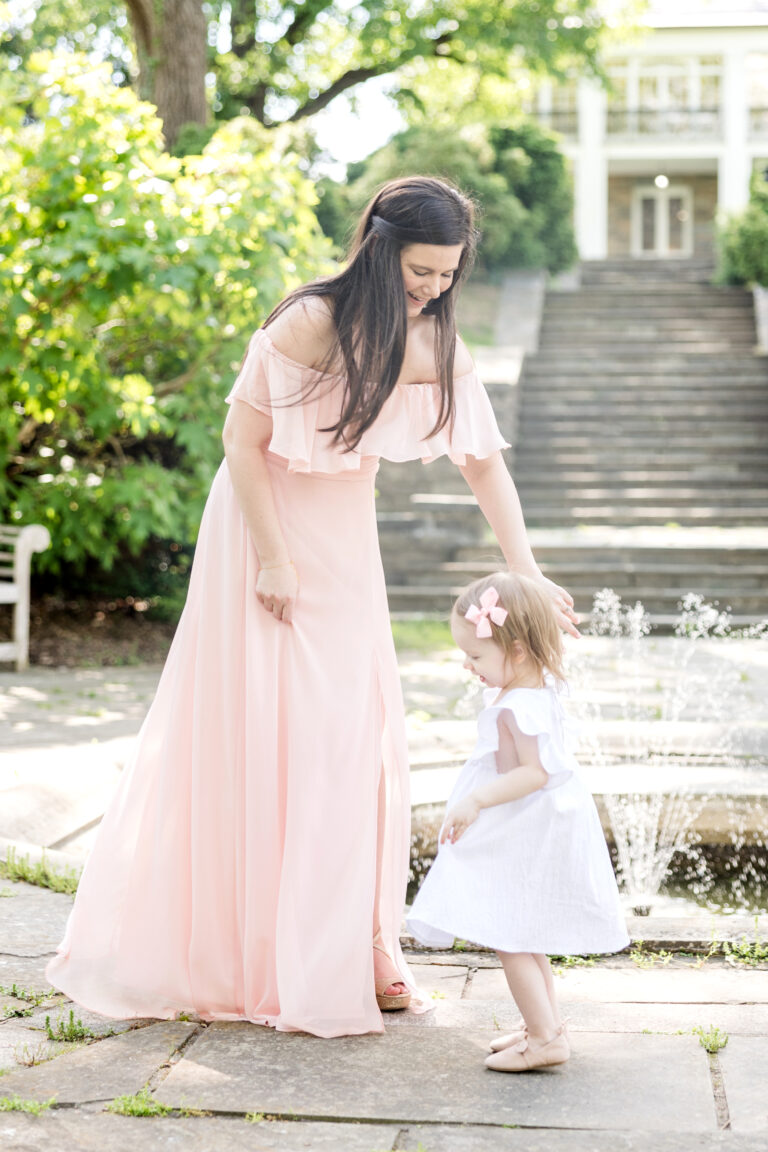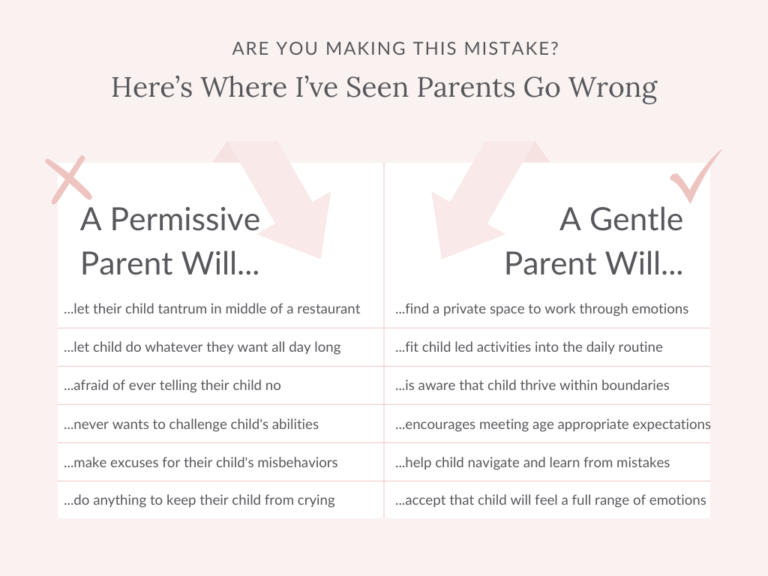 You can have a peaceful household during the toddler years. IT TAKES KNOWLEDGE, PATIENCE AND CONSISTENCY, BUT I PROMISE YOU CAN DO IT! AND I AM HERE TO HELP YOU EVERY STEP OF THE WAY.
INTRODUCING GENTLE PARENTING LITTLES!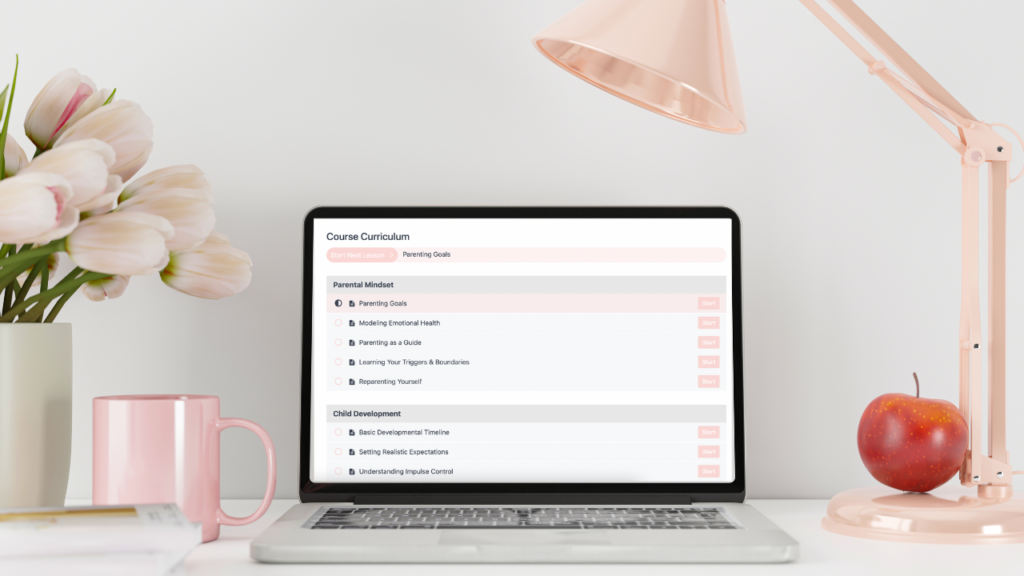 A 100% SELF-PACED DIGITAL COURSE THAT HELPS TAKE YOU FROM AN OVERWHELMED, DRAINED, REACTIVE PARENT TO…
Knowing your parenting goals and values, and why you should have them
Understanding the reason behind your toddler's difficult behaviors (tantrums, hitting, etc)
Confidently knowing how to handle any new behavior that your toddler develops
Building a deep and strong trust and connection with your child that will last a lifetime
Working with your child instead of feeling like you're fighting them every step of the way
Having a framework for parenting that can be carried into every new phase of your child's development
I know this way of parenting works because i have seen it work first hand.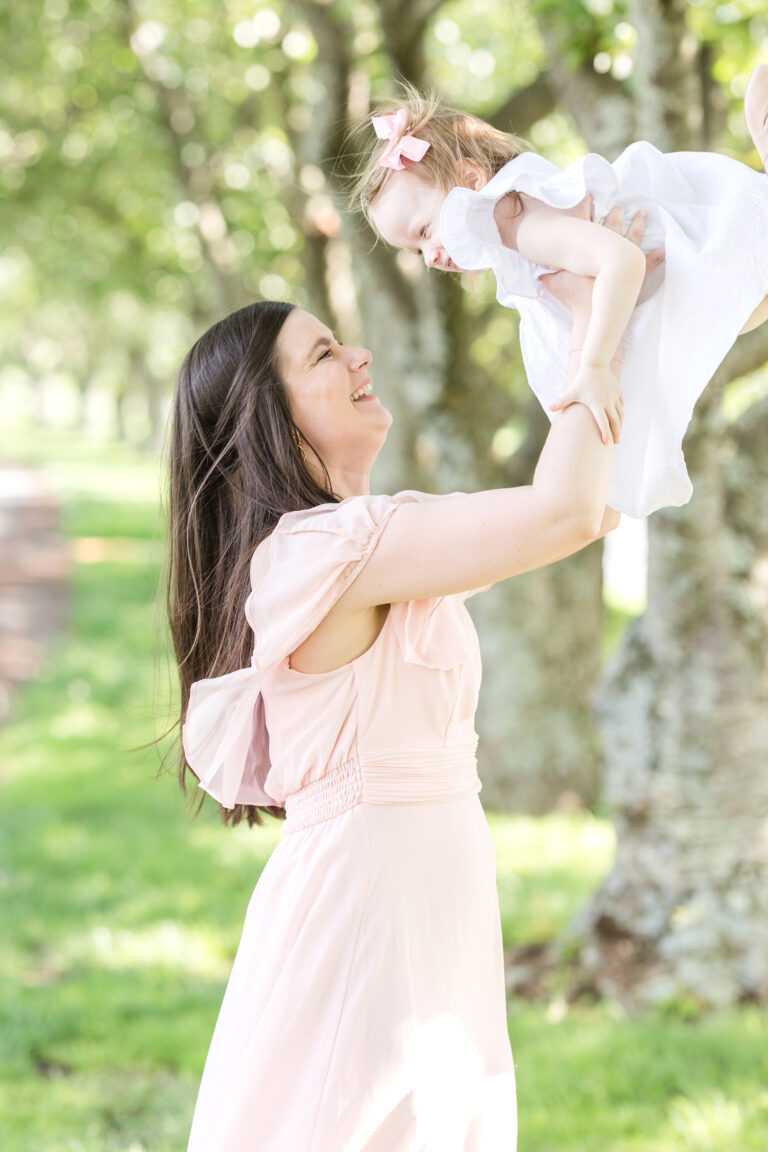 By following gentle parenting principles, my child willingly listens to requests and cooperates when asked!
Yup, you read that right. From the time she could understand me, my daughter will do what I ask of her. And a majority of the time she will do it the first time she's asked.
There is no bribing. No threatening. No manipulating.
Just genuine respect and consideration. Because when she does express to me that she doesn't want to do something, we work together to find a solution that works for both of us.
What most parents don't realize is that all you really to get your child to listen to and respect you, is extend them the same consideration
HERE'S WHY GENTLE PARENTING IS ACTUALLY *MORE EFFECTIVE* THAN TRADITIONAL METHODS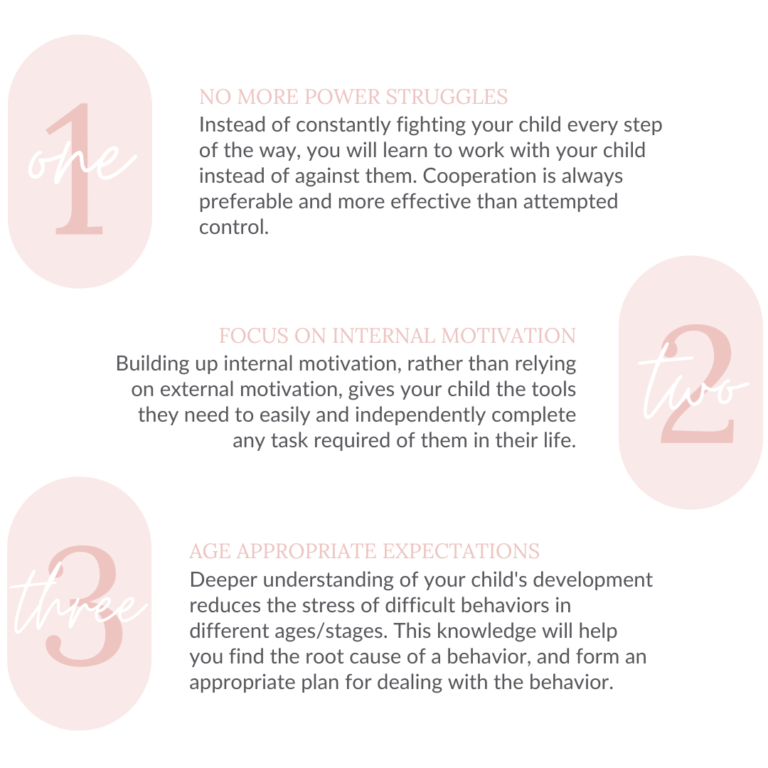 I understand the overwhelming stress of motherhood, the constant worry about whether you're doing the right thing. It's natural to wonder if your child's behavior is because of something you're doing wrong or just typical toddler behavior. The fear of unintentionally causing emotional harm to your child when you lose your temper can be intense.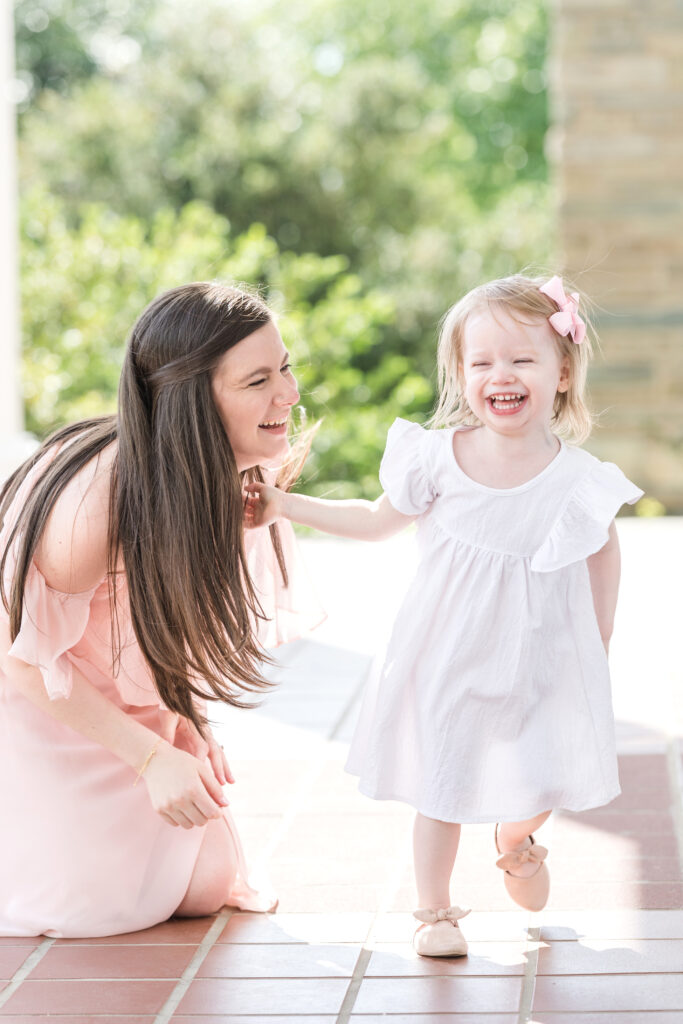 But it doesn't have to be this way. It shouldn't be this way. You have the potential to journey through motherhood with confidence in your parenting skills, knowing that you're making the right choices for your child. You can relish every moment of parenting and cherish the experience of raising your little one.
By simply shifting your mindset and adopting a different approach to parenting, you can achieve all of this and more. Our program isn't just about acknowledging your concerns; it's about equipping you with practical solutions to thrive in your parenting journey.
JUST IMAGINE
ACTUALLY ENJOYING THIS STAGE OF YOUR CHILD'S DEVELOPMENT
FEELING CONFIDENT IN THE WAY YOU ARE RAISING YOUR CHILD
BUILDING A STRONG & LASTING CONNECTION WITH YOUR CHILD
I created the Gentle Parenting Littles program to provide you with the exact strategies you need to stop stressing about your toddler's behavior and regain the joy of spending time with your little one.
ONCE YOU ENROLL, YOU'LL GAIN IMMEDIATE ACCESS TO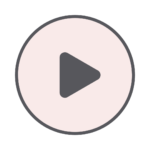 VIDEO LESSONS
24 in-depth video lessons walk you step by step through the program
DOWNLOADABLE RESOURCES
Additional worksheets & downloadable resources to help you work through the material
get started now!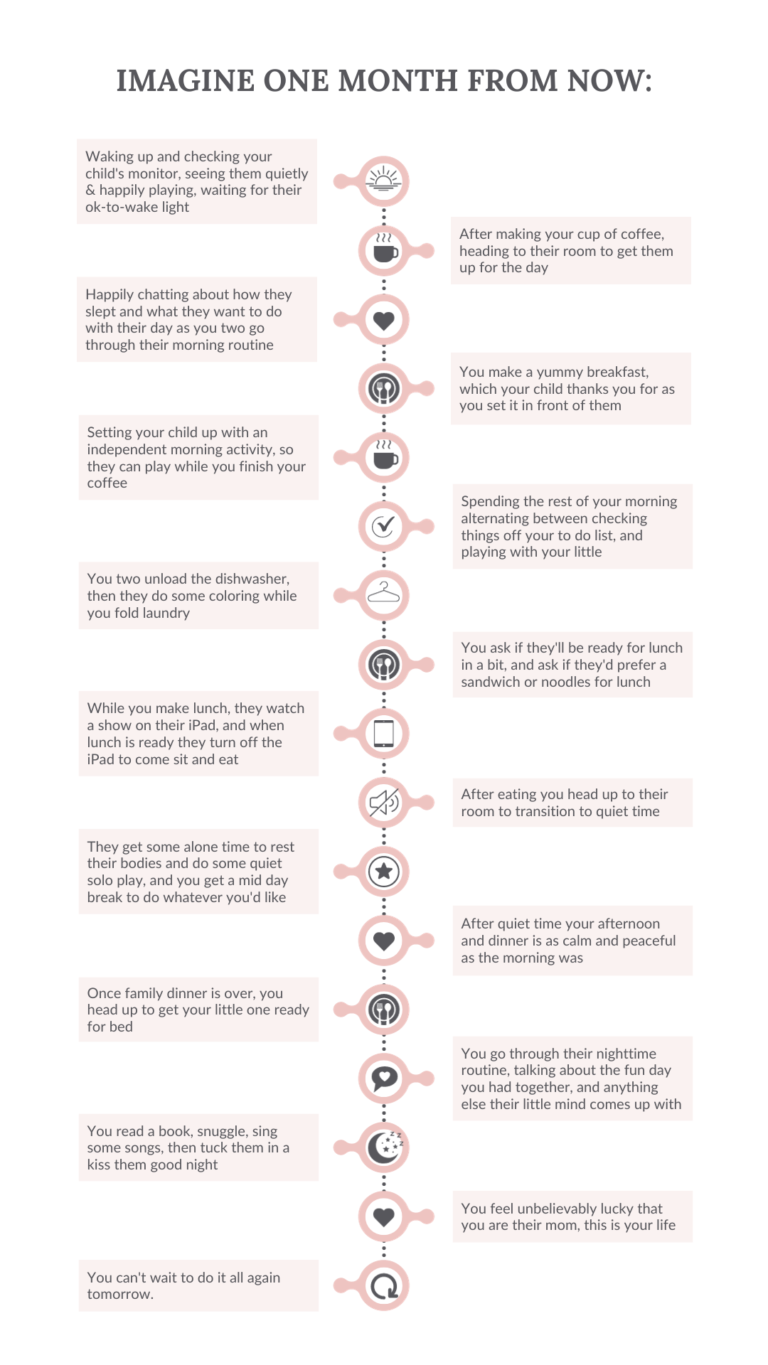 By enrolling in this course, you can start seeing positive changes for your family as soon as today
YOU'LL *REALLY* LOVE GENTLE PARENTING LITTLES IF…
You are excited to discover a better way to raise your little and create a lasting bond.
You are willing to reevaluate how you approach parenting your toddler
You are ready to to learn a better way to raise your little
You are open to a new way of seeing your role as a parent
but gentle parenting littles isn't for everyone…
I DON'T WANT TO WASTE YOUR TIME. THIS PROBABLY ISN'T FOR YOU IF…
You are unwilling to change your views on parenting
You are the parent of a child 6+ (our course information is aimed at the toddler years)
Here's a look at what you'll learn in each of the course modules
MODULE 1: PARENTAL MINDSET
Parenting Goals: Define your parenting aspirations and values to set a solid foundation.
Modeling Emotional Health: Explore how your emotional well-being impacts your child's development.
Parenting as a Guide: Shift from authoritarian to guidance-based modeling.
Learning Your Triggers & Boundaries: Gain insights into your parenting triggers and establish healthy boundaries.
Reparenting Yourself: Heal past experiences to positively shape your parenting approach.
MODULE 2: CHILD DEVELOPMENT
Basic Developmental Timeline: Understand key developmental milestones and what they entail.
Setting Realistic Expectations: Align your expectations with your child's natural growth process.
Impulse Control: Understanding when your child is capable of controlling their actions.
Connection (Not Attention) Seeking: Knowing the difference and how to address the behaviors they elicit.
Testing Boundaries: Explore how boundary-testing is a necessary part of child development.
Tantrums: Develop strategies to navigate and manage tantrums & emotional meltdowns.
MODULE 3: DISCIPLINE
Punishment vs. Discipline: Dive into the difference and which one you should be using.
Debunking Punishment: Understand why punishment isn't effective for long-term growth.
Internal vs. External Motivation: Cultivate intrinsic motivation within your child.
Avoiding Power Struggles: Embrace collaborative strategies to prevent divisive power struggles.
Tantrum Plan of Attack: Prepare for tantrum moments with practical strategies.
Setting & Enforcing Boundaries: Establish and maintain boundaries that promote your child's growth.
MODULE 4: CONNECTION
Children as Whole Individuals: Seeing your child as a complete person from the beginning.
Understanding the Root of Behavior: Dive into the underlying causes behind different behaviors.
Parenting Proactively, Not Reactively: Shift the way you approach parenting.
Working With the Child: Collaborate with your child to navigate challenges together.
Using Empathy to Build Connection: Foster strong bonds through understanding of your child's perspective.
Co-Regulation in Parenting: Learn the importance of lending your calm energy to your child in times of disregulation.
Emotional Literacy Tools: Equip yourself with tools to enhance emotional understanding.
I'm sure you have a ton of questions. Let's see if I can help:
Get Started Now!
THE SECRET IS KNOWING HOW TO SET BOUNDARIES WITH TRUST AND RESPECT.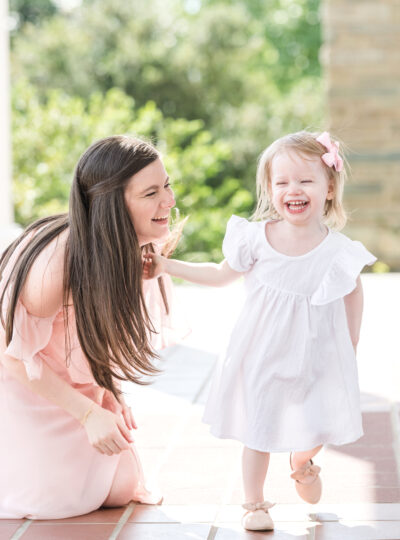 If you still have any doubts…
You do not need to enforce control over your child.
You do not need to be "the boss".
You do not have to do things that don't make you feel good.
You do not have to make the same mistakes.
Instead, you get to enjoy being a mom and parenting your child through the toddler stage. You get to witness her growth into the beautiful person she is and support her as she discovers her identity. You get to be the person she turns to when she's having a tough time or needs help because she trusts you and knows you respect her. She never has to fear your reaction because she knows you're on her side… always.
I am so excited to share this with you
Gentle Parenting Littles isn't just another parenting program; it's the culmination of years of research and my own journey through the trials and errors of parenting. I've poured my heart and soul into creating an easy-to-follow, comprehensive parenting guide that's designed to transform your parenting experience.
This program isn't just about sharing information; it's about equipping you with the knowledge and tools you need to navigate the beautiful, albeit challenging, journey of parenthood. Drawing from my extensive research and personal experiences, I've crafted a program that not only empowers you as a parent but also ensures that your child thrives in a nurturing and loving environment.
By joining Gentle Parenting Littles, you're not just accessing a guide; you're embracing a path that leads to more harmonious and joyful parenting.
A LOT OF PARENTS GIVE UP ON GENTLE PARENTING METHODS BEFORE THEY EVEN GIVE THEM A CHANCE TO WORK THEIR MAGIC
I won't let that happen to you!
In the Gentle Parenting Littles program, you will discover how to rely on your connection with your child to guide them, nurture their sense of independence, and foster their emotional well-being.
Parenting is undeniably the most important job on the planet. It shapes not only our child's future but the future of our world, both on a small and grand scale. I firmly believe that such a critical role should not be relegated to 'how it's always been done,' especially when those conventional methods have been proven to be harmful.
Gentle Parenting Littles equips you with the knowledge and tools to never rely on raising your voice, counting to three, or threatening punishments again. It's about embracing a transformation in your parenting journey.
I'm here to support you every step of the way, answering your questions, alleviating your doubts, and providing the guidance you need.
Get Started Now!
REFUND POLICY
I offer a 24 hour cold feet full refund. After this time period, due to the digital nature of this program, I do not offer refunds.
ARE YOU READY TO FALL IN LOVE WITH TODDLERHOOD?
Get Started Now!